We are currently travelling around Japan in our self-converted campervan with the goal of visiting all 47 Japanese prefectures. Sometimes it's nice to take a break from full-time vanlife in Japan and spend a few days in one place.
Back in December 2020 while we were travelling in Miyazaki prefecture in Kyushu, we booked a beautiful old Japanese countryside house for a few days. We had the most amazing time staying in this stunning old property and will share our experience in this blog post.
If you follow our YouTube channel, you will know that we love getting off the beaten path in Japan and enjoy experiencing nights away in unique accommodation such as traditional Japanese countryside houses (known as kominka in Japanese).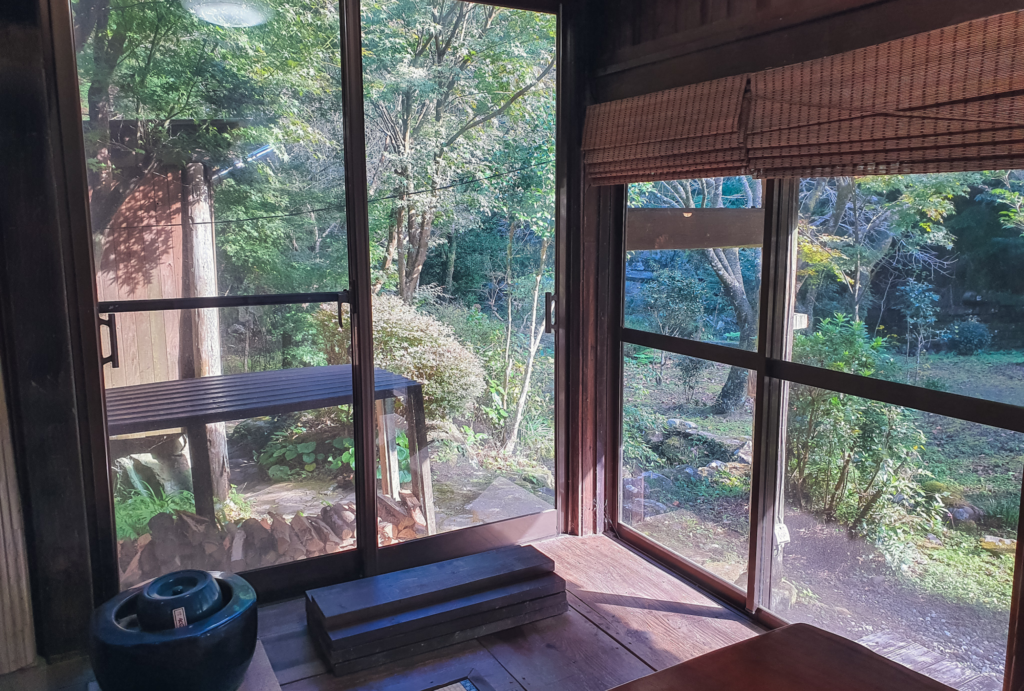 What amenities were offered with the house?
This Japanese countryside house was really well equipped and there was an indoor toilet & sink, an outdoor shower and bath house, wifi, a washing machine, a kitchen with heaps of cutlery and cooking utensils and a bedroom with traditional Japanese futons.
In the living room, there was a traditional Japanese cooking hearth and log-burning stove. We were so excited about the log-burning stove since it was pretty chilly when we stayed in December and it warmed up the entire room and kept us cosy.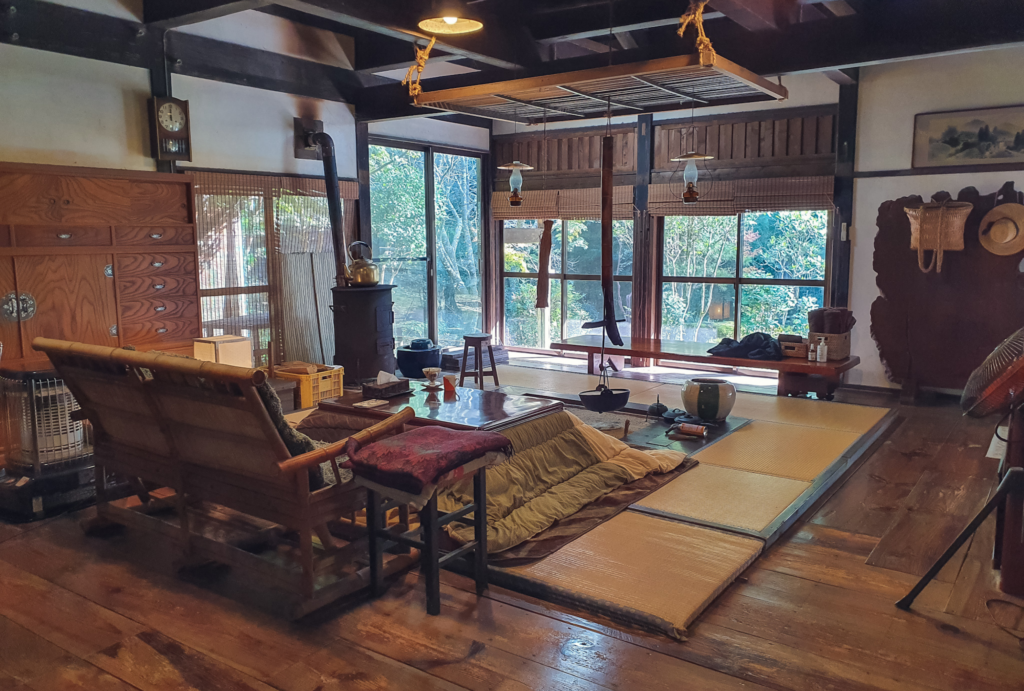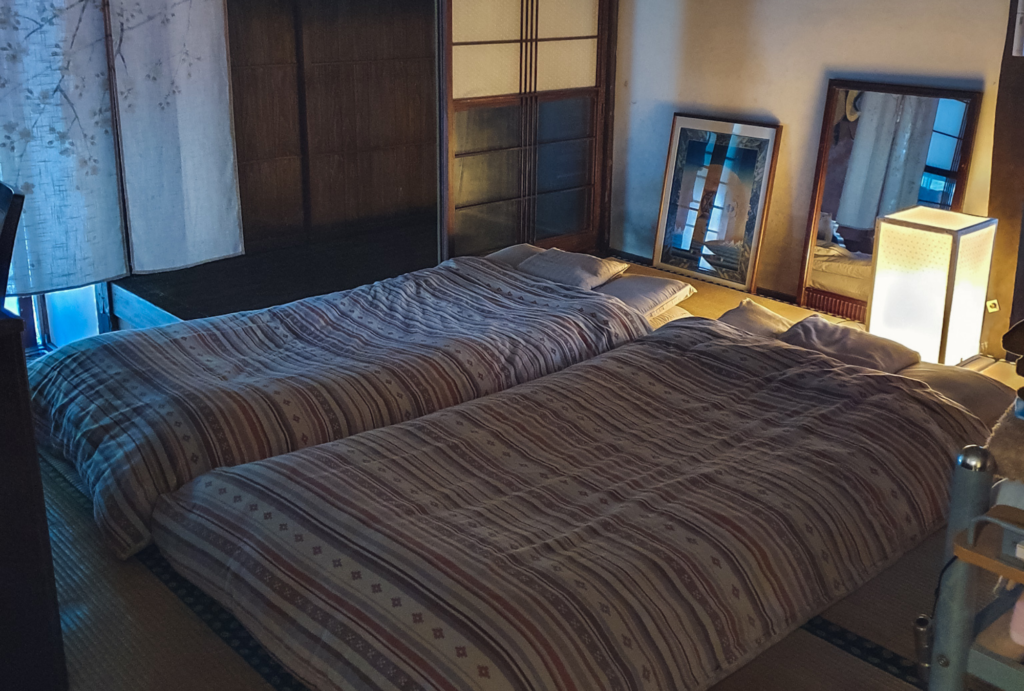 Our favourite part of this Japanese countryside house was the open-air bath
Shota actually booked this house as a surprise for my birthday. I really wanted to stay somewhere that had an open-air Japanese style bath and we struggled to find any availability at any nearby ryokans. 
Shota came across this house online and booked it straight away once he saw the photos of the outdoor bathhouse with the view into the garden. 
The bath was big enough for 2 people to fit in at the same time and the bath water was heated by a fire which the host had lights each morning.
We used the traditional Japanese hearth to cook our dinner
We lit some charcoals and had a bbq using the traditional hearth in the living room. We also cooked some Japanese hot pot on the hearth. It was a really amazing experience since neither of us had ever seen a house with this type of traditional cooking area.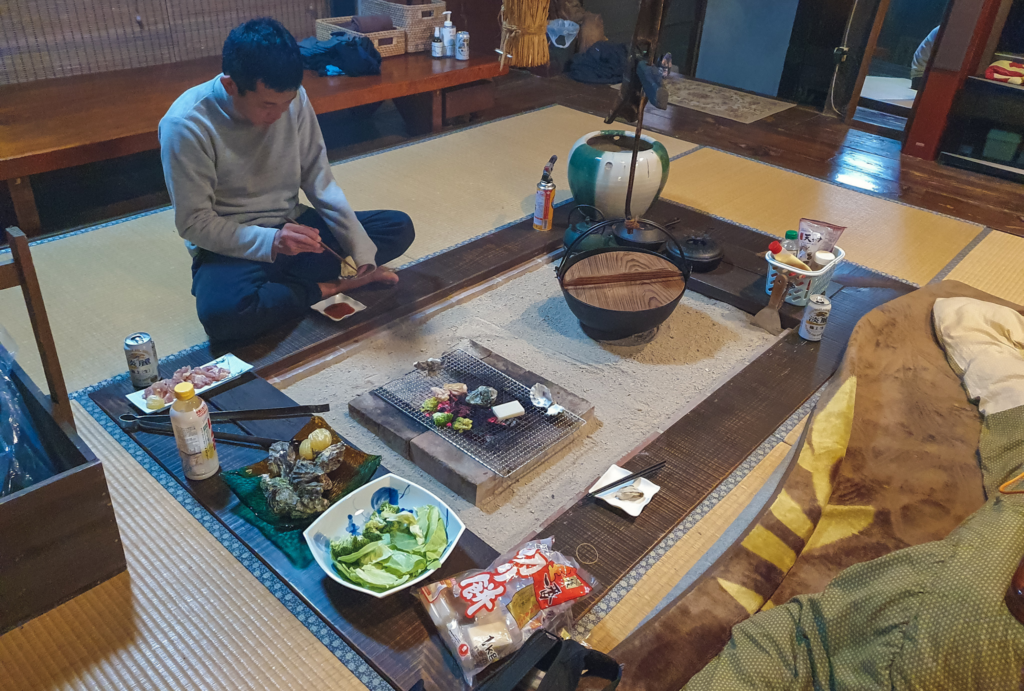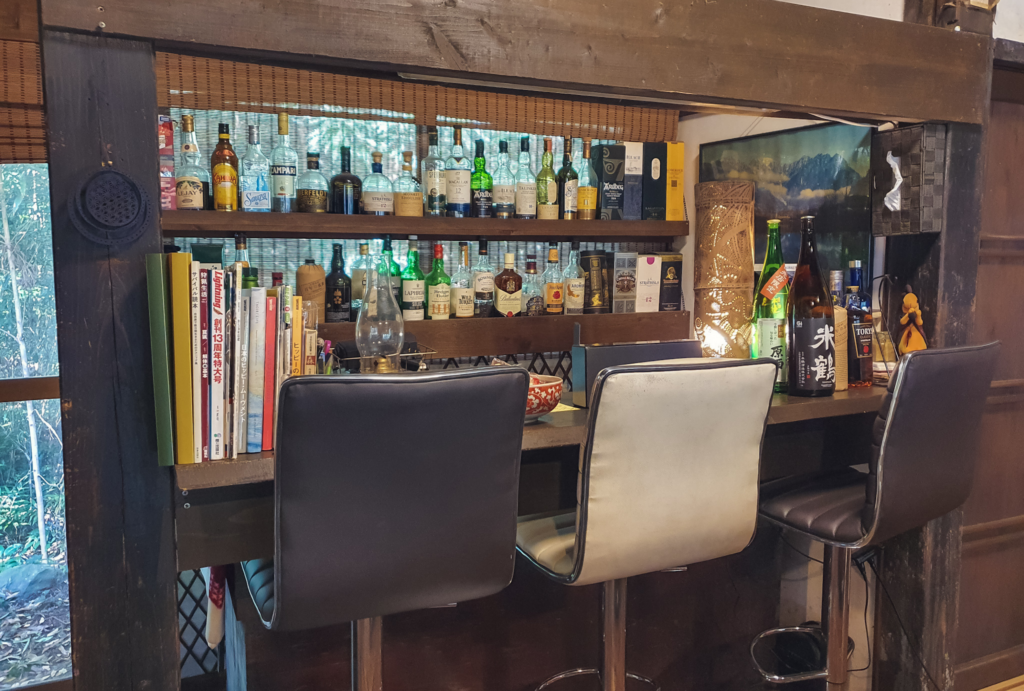 We loved spending time in the beautiful garden
The garden was really big and we were really lucky with the great weather when we stayed and spent a lot of time in the garden. There were a few hammocks and chairs and we enjoyed relaxing and reading our books. 
There was also a shallow river at the end of the garden which would be a good place for kids to play or for cooling off during the hot and humid summer months.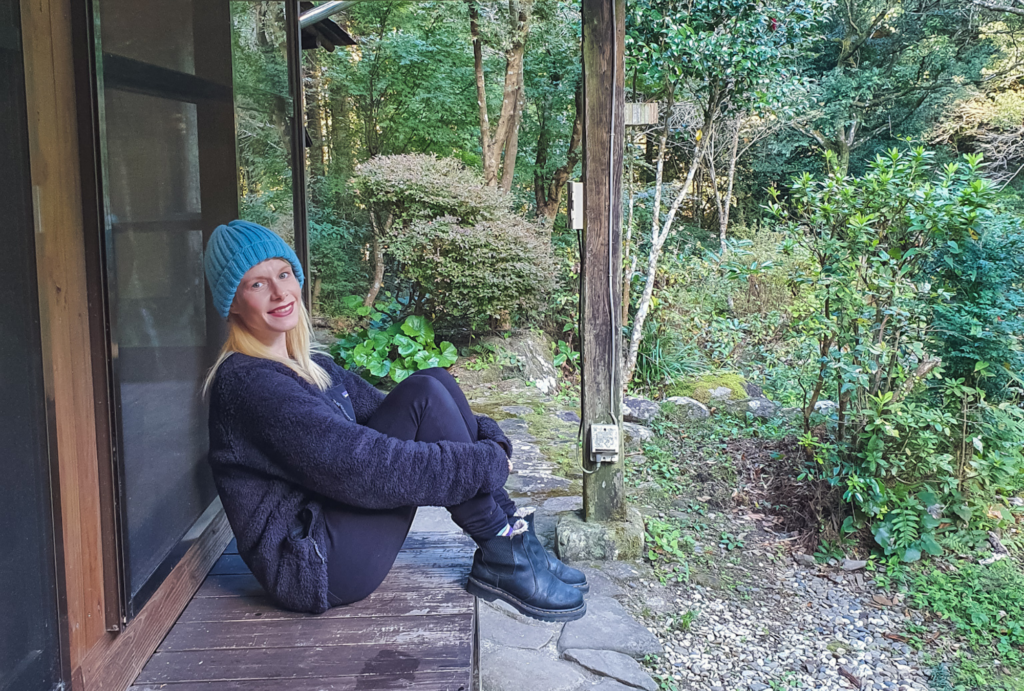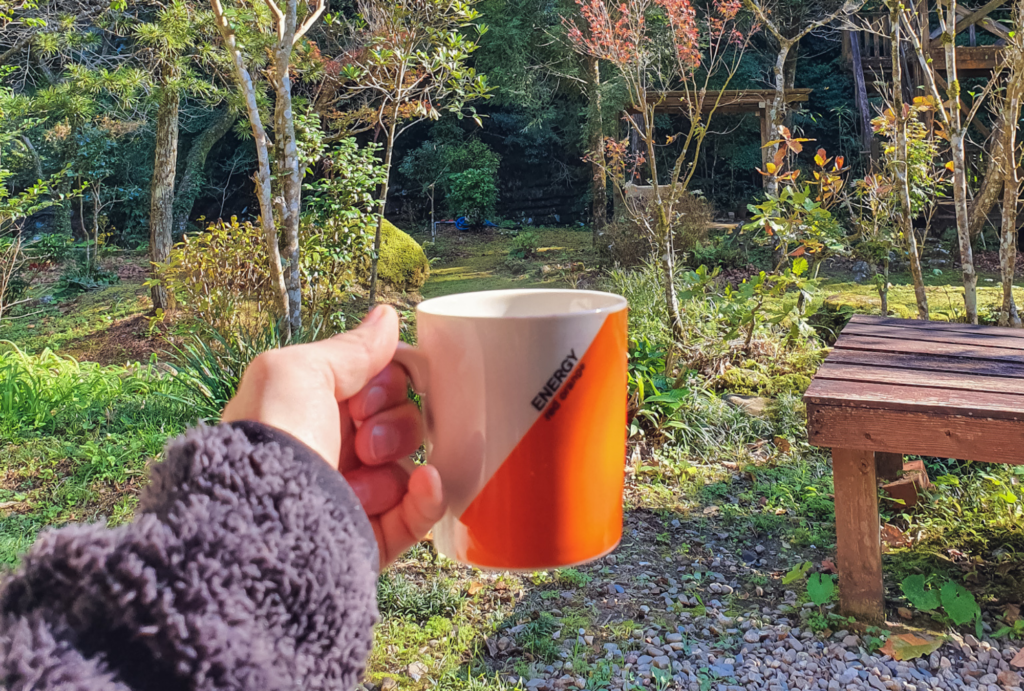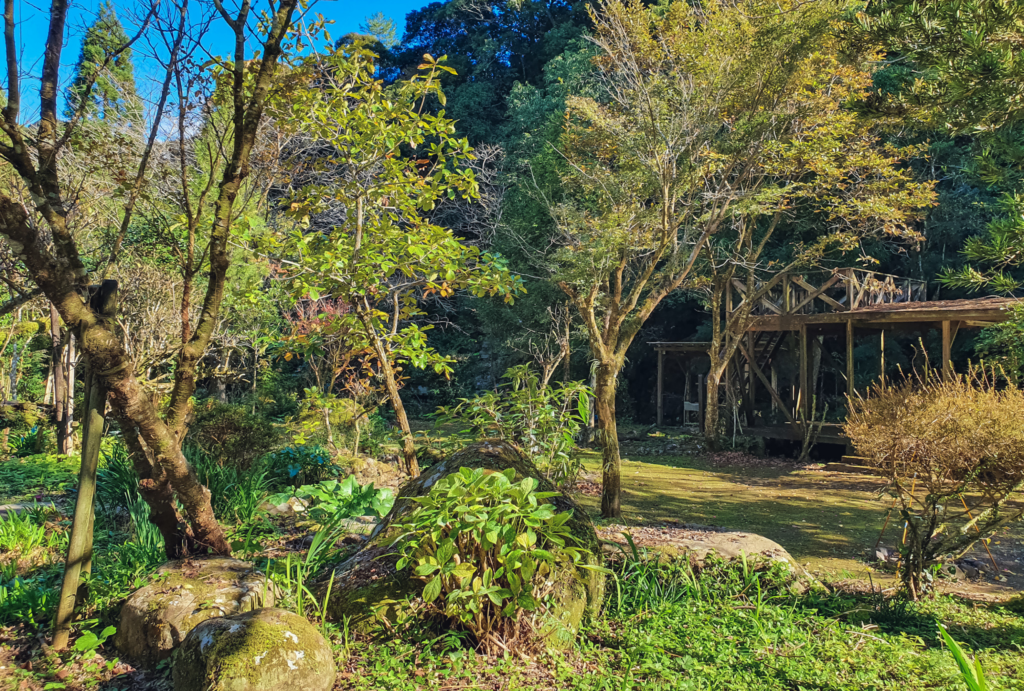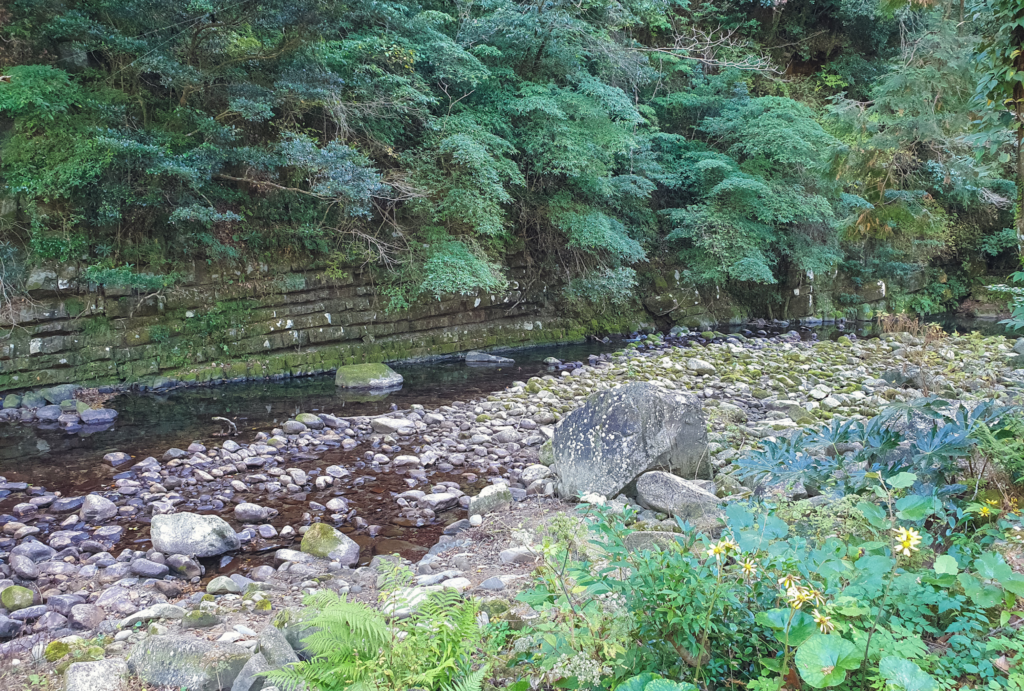 Where is this traditional Japanese countryside house?
The house was located around a 20-30 minute drive from Miyazaki city in Kyushu in southern Japan. Even though the house was a short drive from Miyazaki city, it felt a word away from the hustle and bustle of city life. 
The house is located at the end of a windy and narrow road and we recommend arriving by vehicle or a car rental if you plan on staying for a few days.
Check out the video we made while staying in this traditonal Japanese countryside house
How can I book this house?
We booked our stay at this Japanese countryside house through Airbnb Japan!
Click to see this house on Airbnb.
We love using Airbnb when we travel since we can have a more local experience compared to staying in a hotel. We have stayed in Airbnbs in Morocco, Cuba, Mexico, China, Hong Kong and Spain!
We recommend to always checking the reviews before booking an Airbnb. Personally, we never usually book an Airbnb unless it has 10 reviews or more. There is also a filter on Airbnb called "superhost" which are hosts who have been identified as top-class by Airbnb. 
We have made many YouTube videos about van life in Japan, check them out below!